We're hiring!
Join our team.
"There is a great team mentality which makes it a pleasure to come to work every day. The work/life balance is fantastic; senior management seems to really understand that people have lives and goals outside of work so there is quite a bit of flexibility. There is a constant push to make our customers happy while also being thought leaders in the industry."

Why Finsemble?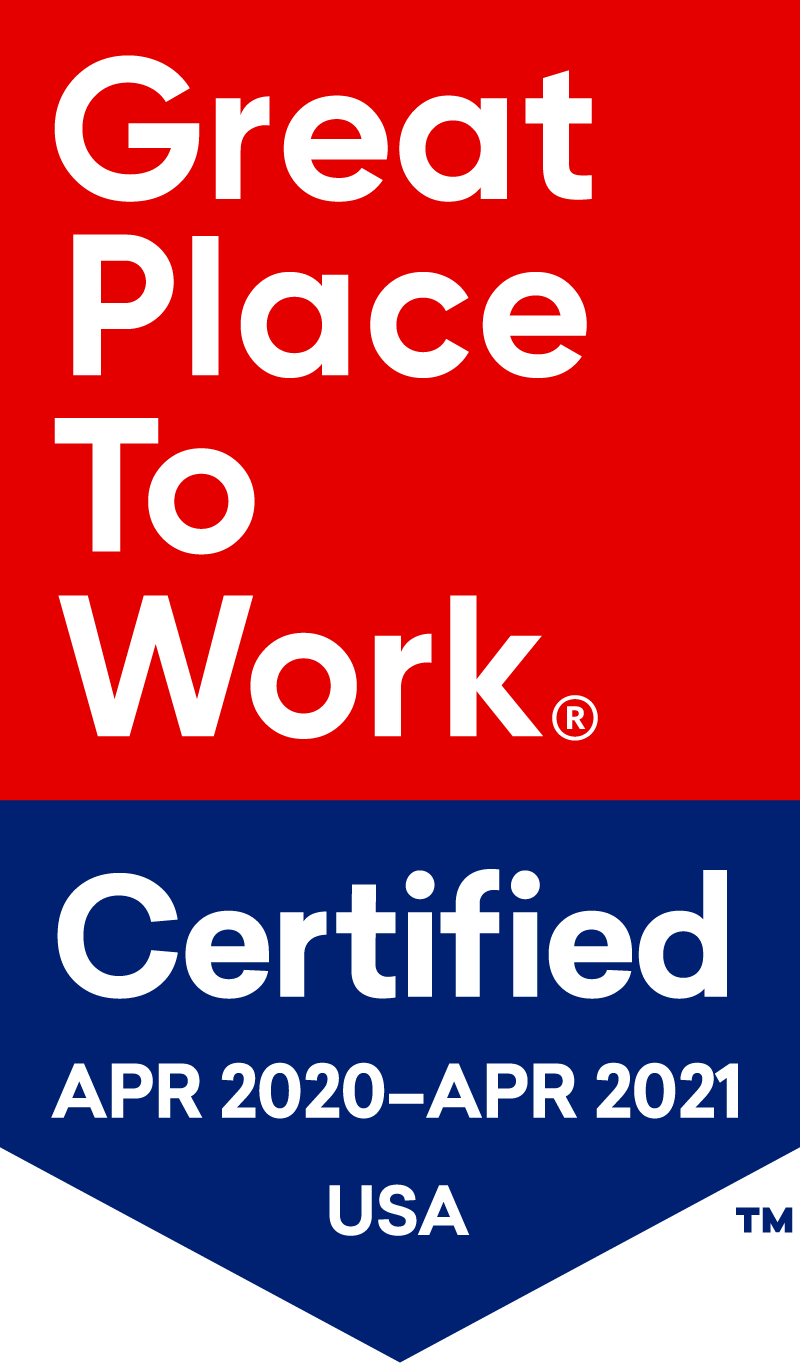 As a growth-stage company, Finsemble combines the dynamism of a startup with the stability that comes with success. We offer very competitive salaries, medical/dental/vision coverage, generous vacation time, flexible work hours, and remote first. Our headquarters is located in downtown Charlottesville, and we have offices in New York and London. We were recently recognized as the 2022 Employer of the Year by the Charlottesville Business Innovation Council and rated the #4 Top Place to Work by C-VILLE Weekly. We have also been honored as a Great Place to Work by the Great Place to Work Institute (April 2020–April 2021).
At Finsemble, we believe that when people feel respected and included they can be more creative, innovative,
successful, and resilient.
Unlimited
PTO
Remote-first
flexible working culture
Generous benefits
package
What we bring:
Outcomes-focused environment.
An exceptional collaborative team of creative professionals committed to excellence.
Trust that you know how, when, and where to achieve your best work.
A safe environment where experimentation is welcome and good ideas are valued by anyone.
---
We are a team of world class software engineers, sales and marketing professionals, and product designers who work from locations around the world thanks to our flexible Open Location policy.
Promoting a culture of diversity and inclusion
Values
Finsemble actively promotes, safeguards, and ingrains the important human values of Diversity, Equity, and Inclusion throughout our company culture and operations. While acknowledging we have work to do, we're investing time and resources to move our company, industry, and communities forward.
At Finsemble
…we embrace the achievable ideal of a rich, diverse culture of varied viewpoints and experiences.
…we seek a diversity of voices and hold space and respect for all team members to be heard.
…we acknowledge that improving Diversity, Equity, and Inclusion in our workplaces and communities is an ongoing commitment to iterative improvement.
Our Vision
Our goal is to foster a welcoming and safe environment at Finsemble that leverages our diverse talents and perspectives to achieve our strategic objectives. By extension, we hope to impact the communities in which we and our customers and partners live and work, helping to ensure that fairness, opportunity, and trust thrive.
We're an equal opportunity and affirmative action employer. In recruiting for our team, we welcome candidates from all backgrounds and do not discriminate on the basis of race, color, sex (including pregnancy), sexual orientation, gender identity, veteran status, political affiliation, national origin, religion, age, equal pay, disability, genetic information or any other status protected by law or regulation in the locations where we operate.
At Finsemble, we believe that when people feel respected and included they can be more creative, innovative, successful, and resilient. A safe, welcoming, equitable environment unlocks this potential, enabling us to do our best work for Finsemble, our customers, partners, and communities.