Interoperability starts today.
As a vendor in capital markets, interoperability is most likely top of mind as FINOS/FDC3 is supported by the biggest buy- and sell-side firms in the industry, along with leading solutions providers around the world. Community contribution and FDC3 awareness is growing, and the future of your application participating in client workflow depends on you opting in. FDC3 standards make it easy to get involved, and Finsemble can help.
As a leader in the FDC3 community, we are actively coming up with ways to get more vendors included in the interoperability stratosphere. Smart desktop adoption, development, and implementation will be easier if FDC3 standards are accepted by all (similar to the 2012 FIX standards changing the game for electronic trading).
So what options do you have as a capital markets vendor looking to bring FDC3 into your application development? It depends on your role, and how deeply ingrained you want to be in your clients' desktop.
Become a spoke in the interoperability ecosystem. 
Your application is one that your clients use every day, and it's an integral part of their workflow. If that's the case, becoming FDC3 compliant now guarantees that when your client is ready to begin their interoperability project, your application will be ready to connect.
In order to have FDC3-enabled applications communicate, there must be a "desktop agent" to receive (and distribute) the messages (aka FDC3 contents and intents). Clients who want to create an integrated FDC3 environment can either build their own desktop agent or select a vendor solution like Finsemble. Once they do so, any FDC3-enabled application can instantly share data and participate in their "smart desktop."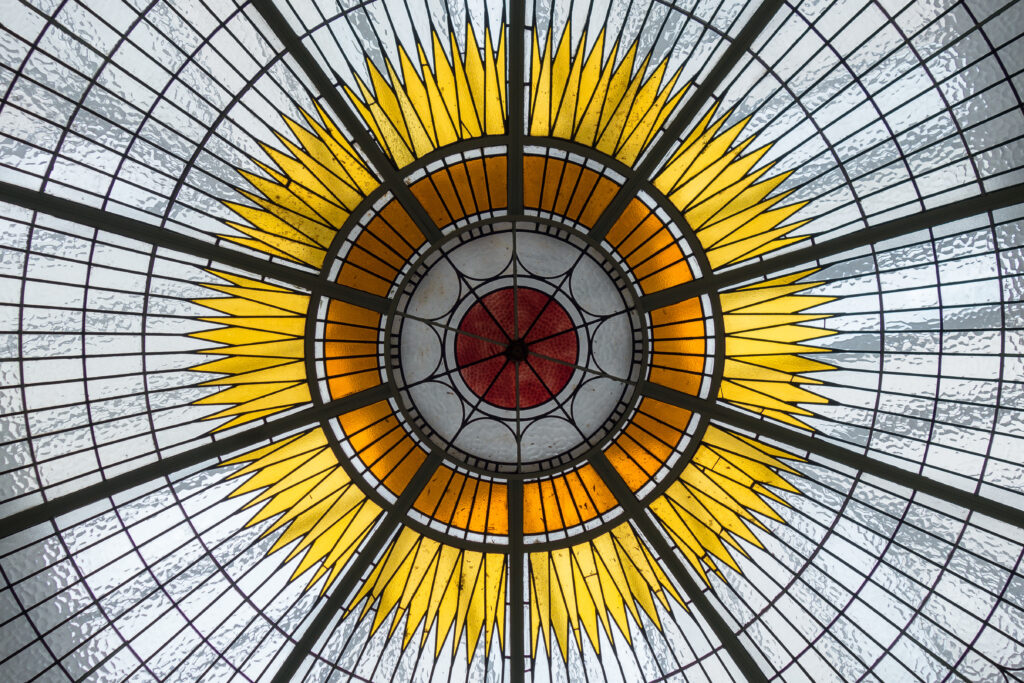 To be an FDC3-enabled "spoke" on your client's desktop means you needn't be concerned about whether or not your clients have a desktop agent as they are all on their own journey to interoperability. But if (and we like to bet when) they do start to get serious about FDC3, you'll be ahead of your competitors with your FDC3-enabled application ready to go.
Currently, meeting FDC3 standards involves a lot of developer effort. A lack of example applications and learning materials results in developers wondering where to begin, and there were no reference implementations for compliance testing.
Vendors and banks that want to get started with interoperability and FDC3 need to build a test tool to start building out FDC3 integrations in their in-house apps. Developing these tools takes an extensive amount of developer time, and results in throwaway applications that do only the bare minimum.
Now you can easily implement and test FDC3 support in your application with our open source FDC3 Workbench. This developer tool helps you learn the FDC3 API and allows you to verify that your application communicates correctly with other applications using FDC3 protocol. Additionally, application vendors can develop in a fully-featured desktop agent (Finsemble) at no cost for any non-production use case.
In addition to the FDC3 Workbench, we also provide a Smart Desktop Designer—a point-and-click, no-code interface that allows you to drop any FDC3-compliant apps into a functional, interoperating desktop in minutes. By taking the effort out of exploration, we make it much easier for vendors (large and small) to test the waters before adopting the standard.
Other desktop agents might charge you for these services, but we offer these services at no cost. It benefits us if FDC3-compliant applications are meeting the standards with Finsemble as their desktop agent. Down the road, we hope that you might decide to be a hub and whitelabel Finsemble for your client's interoperability project (see below), or spread the word that we're the leading desktop agent on the market. In addition, nuances in FDC3 standards development mean we are there with you to discover and contribute to the ever-evolving standards.
Become an interoperability hub on your clients' desktop. 
Let's say your application plays a bigger role (or aspires to play a bigger role) than a "spoke" does and is central to clients' workflow. Additionally, many of your clients likely do not yet have a desktop agent. In this case, you may consider scenario two: becoming an FDC3 hub.
We are now offering vendors the option to serve as the desktop agent themselves by licensing and white labeling Finsemble.
This is a breakthrough for vendors who want to cement themselves (or cement themselves further) at the center of their clients' workflow. Their clients' go-to market data terminal or OMS solution is now a two-for-one because it comes equipped with infrastructure that allows FDC3-enabled applications to communicate. Even if the client isn't implementing FDC3 now, they most likely will be—and you will be the hub holding all their workflows together. Not only does this deliver value by streamlining the UX, it makes you irreplaceable.
In a sense, this scenario is a way to relieve your clients of the burden (and cost) of licensing a third party provider as their desktop agent. You are already serving as a hub on their desktop—so why not bring the additional bonus of FDC3 interoperability with your offering?
A note on double-dipping: Don't pay twice to license! 
In some situations, we've seen clients looking to build a smart desktop come across an unappealing scenario. They are paying to license a desktop agent from a provider, but when vendor applications want to join their FDC3 environment, the vendors are forced to pay the provider again. Both our hub and spoke approach to FDC3 and Finsemble eliminate such double dipping.
All inclusive: FDC3 and native apps. 
Finsemble includes every type of application in your interoperability project, and is an industry leader in native support. Because the majority of our client's apps are native, we're committed to making these applications they use every day equal participants on the desktop.
Recent developments in Finsemble 6.0 means we are now the only desktop agent on the market that can help make any native application FDC3 compliant.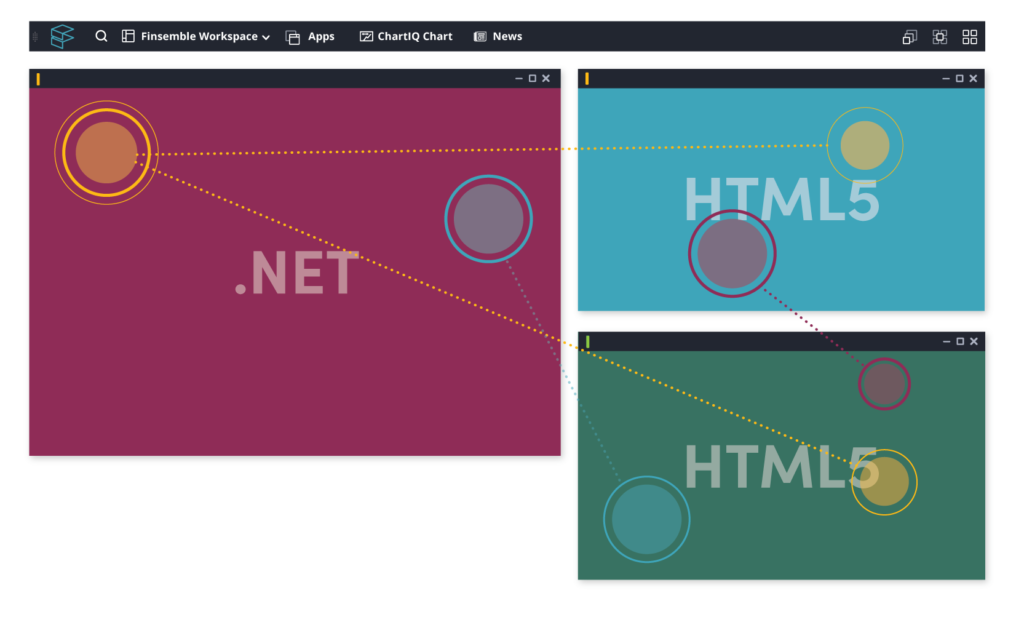 This is big news for those hubs out there—OMS solutions and market data providers—who were not included in interoperability conversations previously. We're also the only vendor with a no-code interface for clients to manage and customize their smart desktop. We offer a new smart desktop project editor that gives your clients a point-and-click, no-code tool to add their own applications around your hub and customize their smart desktop.
Plugging in with FDC3
How to boost your application usage and become an integral part of trader workflow
This whitepaper aims to provide guidance around the following:
Open Standard, Open Market: What is FDC3, what an FDC3 environment actually looks like, and why FDC3 is being embraced
Hubs and Spokes: What's required to get value from an FDC3-enabled environment as a best-of-breed point solution or a major vendor
Plugging In: How, why, and when to become involved as a vendor
In Conclusion
Whether you are looking to be deeply integrated into your client's desktop, or wish to remain a valuable tool that exists on the surface as part of their daily workflow, FDC3 should be top of mind. As leading FDC3 contributors and champions, we are here to help you become more deeply integrated into your client's workflow. For more details and an overview of FDC3, visit our FDC3 resource page.