We're proud to announce that Finsemble has won the "Most Innovative Smart Trader Desktop & Workflows," recognized at the A-Team Innovation Awards.
Hosted by A-Team Group, the A-Team Innovation Awards recognize excellence in the deployment and management of financial technology within the asset management and investment banking communities.
Angela Wilbraham, CEO of the A-Team Group, who hosted the A-Team Innovation Awards 2022, commented "Our A-Team Innovation Awards 2022 celebrate and reward those companies at the forefront of innovation within our industry. We congratulate Cosaic [Finsemble] in winning the 'Most Innovative Smart Trader Desktop & Workflows' award in recognition of their excellence in driving forward progress in capital markets capabilities."
Finsemble is a no/low code desktop interoperability platform which fosters communication between any type of application—modern, legacy, in-house or third-party. Our clients create automated workflows between applications such as their OMS, EMS, blotter, and news app to improve efficiency, reduce error rate, and allow users to focus on higher-value tasks.
"We are honored to take home the award for the most innovative smart desktop. Finsemble has been consistently raising the bar for interoperability platforms since its release in 2017," says Dan Schleifer, Finsemble CEO. "In the past year alone we've propelled our offering ahead of the competition in a number of ways."
Some of these examples include:
Fast track to interoperability with the Smart Desktop Designer.
Desktop interoperability has historically required a large investment in IT resources to build and deploy. Finsemble has changed the game by offering the industry's first no-code smart desktop platform. Read press release.
In under an hour, clients can assemble any type of application into shareable, publishable workspaces and FDC3-enabled applications can interoperate. Our Smart Desktop Designer GUI expedites application integration, UX design (such as theming and branding, menuing, and security (single sign-on and application interop controls).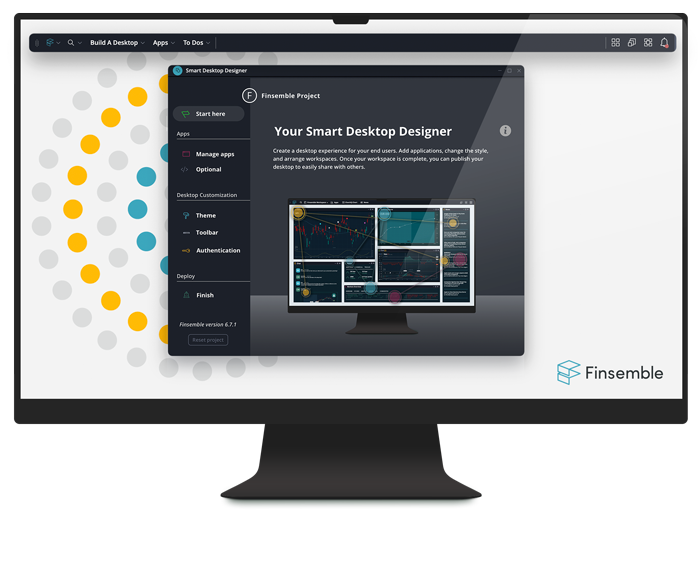 Citrix support.
Interoperability should include all of your applications—legacy, in-house, native or web. Additionally, it shouldn't matter where your applications are hosted. That's why we now offer full support for vendor apps delivered virtually, such as Citrix-hosted apps. Additionally, we led the pack when it comes to native application support. Our patented Assimilation technology allows users to include any native app—with no source-code changes—into Finsemble's advanced workspace management.
The open-source FDC3 Workbench.
To foster interoperability across the industry, we've created an FDC3 Workbench for vendors to easily adopt and test against FDC3 standards. Learn more about our FDC3 for vendors program.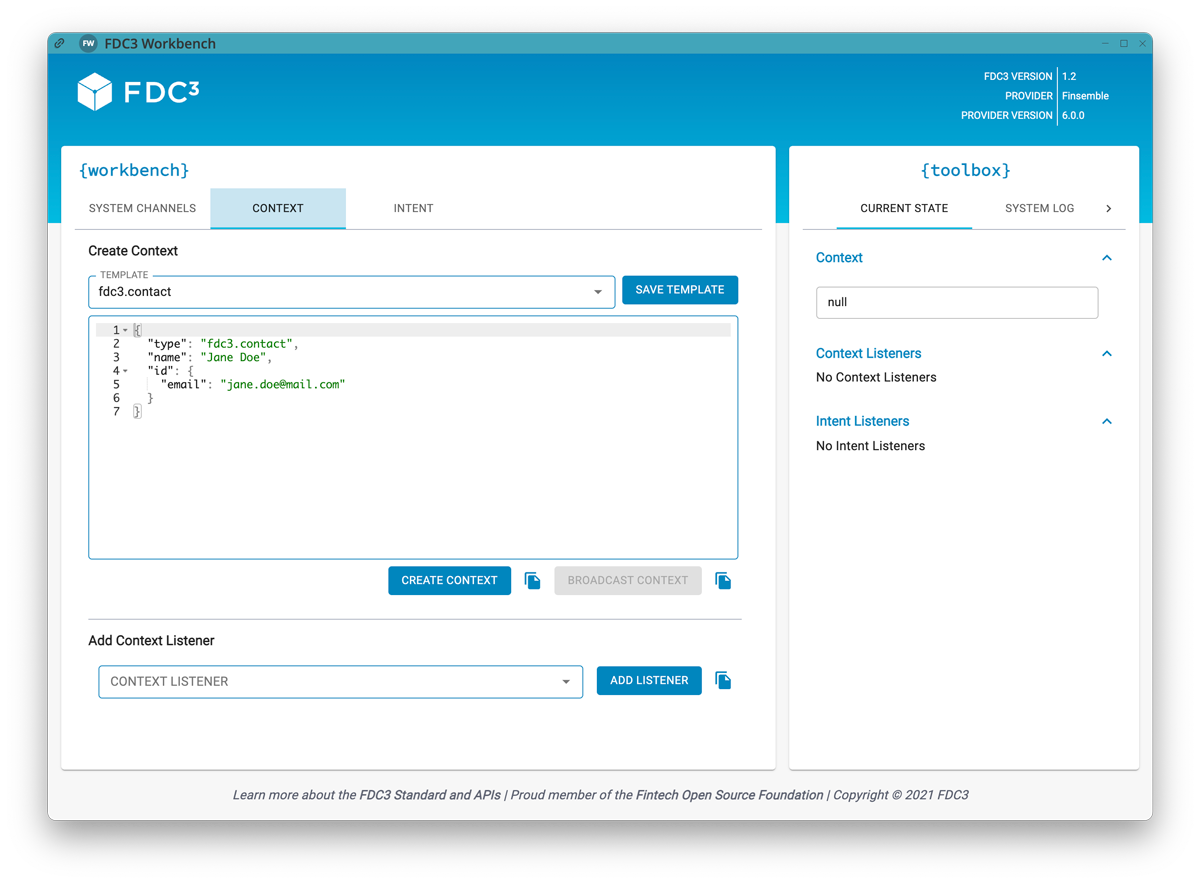 Interoperability is becoming more than a nice-to-have.
Across the industry we are seeing more banks and buy-sides recognizing the ROI that interoperability can bring their firm. What was barely a buzz-word a few years ago has now become commonplace in conversations around digital transformation.
Not only has our client base tripled in the past year, but we're seeing exciting news from both clients and partners.
Interoperability is moving from nice-to-have to imperative across the finance industry. Technology has facilitated many gains, and interoperability is the next leap forward. We'd like to thank A-Team Insights again for the recognition as the "Most Innovative Smart Trader Desktop & Workflows."
Learn how interop can work for you
We hope to see you participating in this new era of workflow across investment platforms.