Finsemble versus OpenFin
For true interoperability, the choice is clear
Finsemble is the industry's only no code/low code smart desktop platform. It allows any type of application to sync, link, and share information, even if they weren't originally designed to. This is referred to as "desktop interoperability" in the industry—and Finsemble does it best.
Why do clients choose Finsemble over OpenFin? And why are OpenFin clients switching to Finsemble?
Talk to us
Benefits of the Finsemble Smart Desktop
With Finsemble, communication between any type of application (native, web, in-house, and third-party—including Citrix virtual apps) extends across multiple windows and monitors—on both Mac OS and Windows.
Clients can assemble applications into shareable, publishable workspaces and sync FDC3-enabled applications—no developers needed.
Finsemble provides complete, patented support for native applications built in .NET and Java. Plus, production-quality support for apps delivered virtually via Citrix.
Finsemble leads the industry with a comprehensive UI/UX toolkit including floating, dockable launchers, application catalogs, and consistent title bars for HTML5, Java, and .NET applications.
Finsemble offers an app authentication framework connected to SSO, entitlement-driven configuration of the UX, and adapters which connect to storage systems for items such as user profiles and workspaces.
Our clients have switched from competitors because Finsemble is the industry's interoperability leader. We here to help you get your project off the ground, faster.
We work with client teams from proof of concept to end user rollout, including strategy, developer training, third party integration, and implementation—all included in our competitive license fees.
Did you know? Finsemble was originally built on OpenFin
Finsemble originally used OpenFin as its container. Finsemble was designed to add all of the Smart Desktop functionality Openfin didn't offer— workspace management, native app support, enterprise connectors, etc. OpenFin only joined the Smart Desktop game last year with their Workspaces launch. Finsemble has been the leader in smart desktop platforms since 2017.
Learn why clients are switching from OpenFin to Finsemble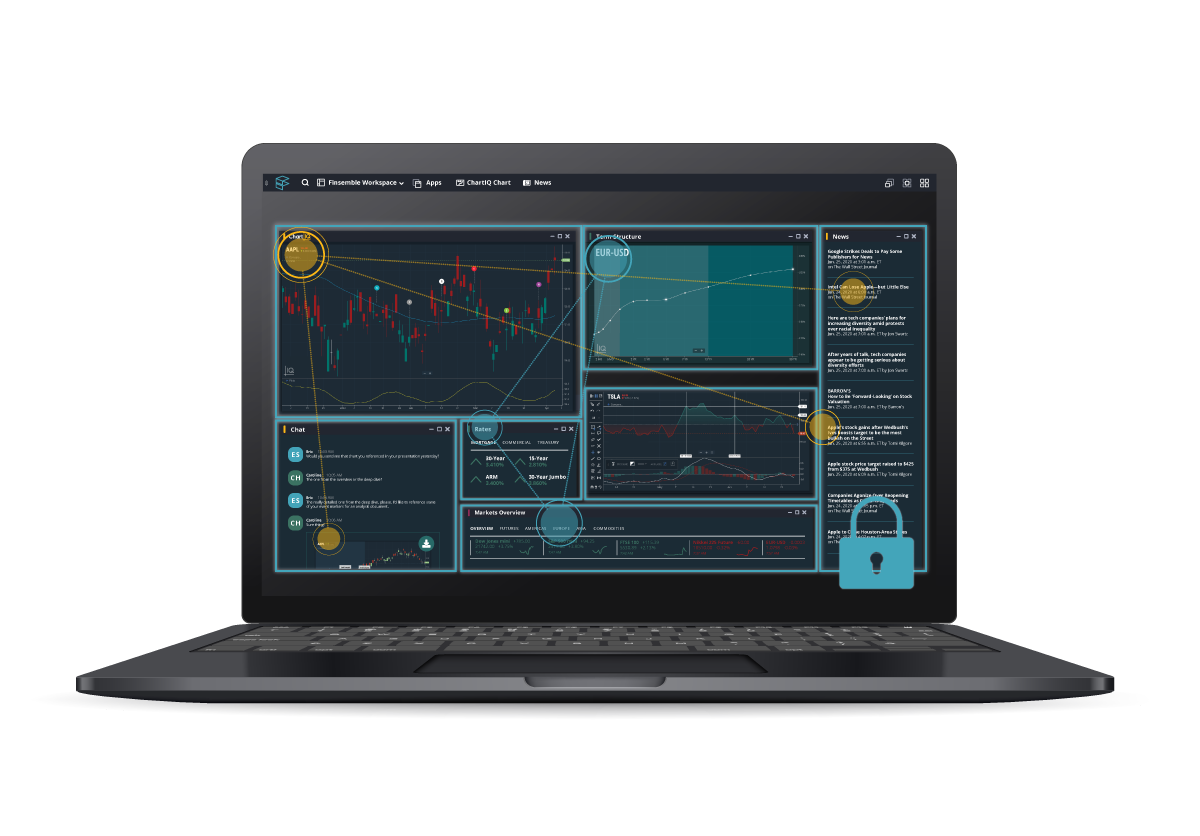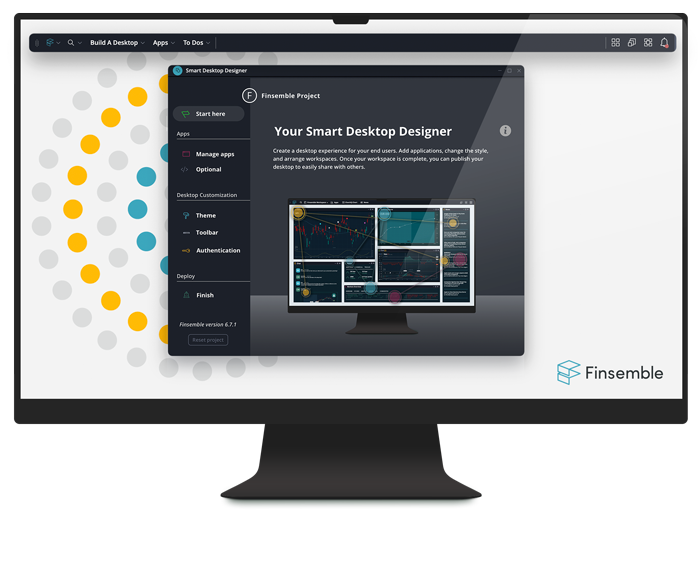 The Smart Desktop Designer: Fast-track to Interoperability
Finsemble is the industry's first no-code smart desktop platform. In under an hour, clients can assemble any type of application into shareable, publishable workspaces. This means your Innovation Officer, Head of Product, or any business user can build a smart desktop without developer support.
Point and click Smart Desktop Designer GUI expedites application integration, UX design, and security
Assemble, customize and deploy into production a complete smart desktop in under an hour
FDC3-enabled applications can interoperate out-of-the-box
Save development resources and see faster time to market
Pictet Asset Management & Finsemble
Pictet had created some standard trading workflows, but trying to share information from different types of applications—in-house, third-party, native etc.—was the challenge. Interoperability was top of mind, and Pictet selected Finsemble to begin their application integration journey. The results? In some cases up to ten minutes a trade has been saved.
This cumbersome, multi-step process has now been streamlined. Yield calculations are automated, including pricing future cash flows with currency exposure by connecting directly to Bloomberg using Terminal Connect in order to price FX forwards. The result is all of this information can be captured by a single action by the user.
Credit and Axe Data Workflow
Axe data from specific counter-parties and market aggregators is consolidated and made available from a single click inside Charles River, immediately showing the trader the liquidity of a specific instrument and the current pricing available. Traders can then collaborate with the fund manager to find alpha, by seeing the contents of existing portfolios, interested buyers, and being presented with similar bonds.
Guaranteed: Your Interoperability Project Will Take Longer with OpenFin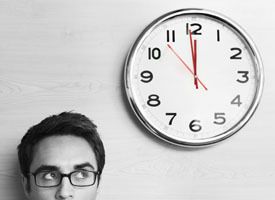 Nimble businesses want immediate value, not long IT projects with uncertain outcomes. With our no-code solution, the Smart Desktop Designer is built to deliver the value of interoperability to your users in no time.
OpenFin does not have a no-code solution. Everything requires developers.
OpenFin clients are expected to build out much of the core smart desktop functionality themselves.
As a result, OpenFin takes longer, costs more, and carries project/timeline risk.
Mac Support Matters
Finsemble is the only provider that offers full production-use Mac support (OpenFin supports developers on Mac, but not end users). Why our client, Archax, chose Finsemble over OpenFin:
"After a thorough review of interoperability platforms, Finsemble came out head and shoulders above the others. Time to market and their unparalleled support of both Windows and MacOS were also key. As a trusted technology partner with a commitment to the interoperability space, they were the logical choice."
—Andrew Flatt, Archax CTO and Co-Founder
Learn why OpenFin clients are switching to Finsemble
People are saying...
Pictet Asset Management
"Now we're victims of our own success because we've got people banging on the door, saying can you do this, can you do that. Because they're understanding the concept, and the power of interoperability."
—Dan Benninger, Investment Platform Integrator + Scrum Master, Pictet Asset Management
"Finsemble has the power to transform user experience and productivity by linking critical applications together in a seamless environment."
—Kevin Foley, Managing Director, Head of Markets Electronification, Citi

"Our clients often can't justify the huge investment required to create a more joined-up user experience for traders and risk managers by re-implementing everything from scratch. Finsemble offers our clients a road map to an HTML5 future that doesn't break the bank."
—Graeme Harker , Managing Partner, Norman & Sons