Optimize sell-side trading with Finsemble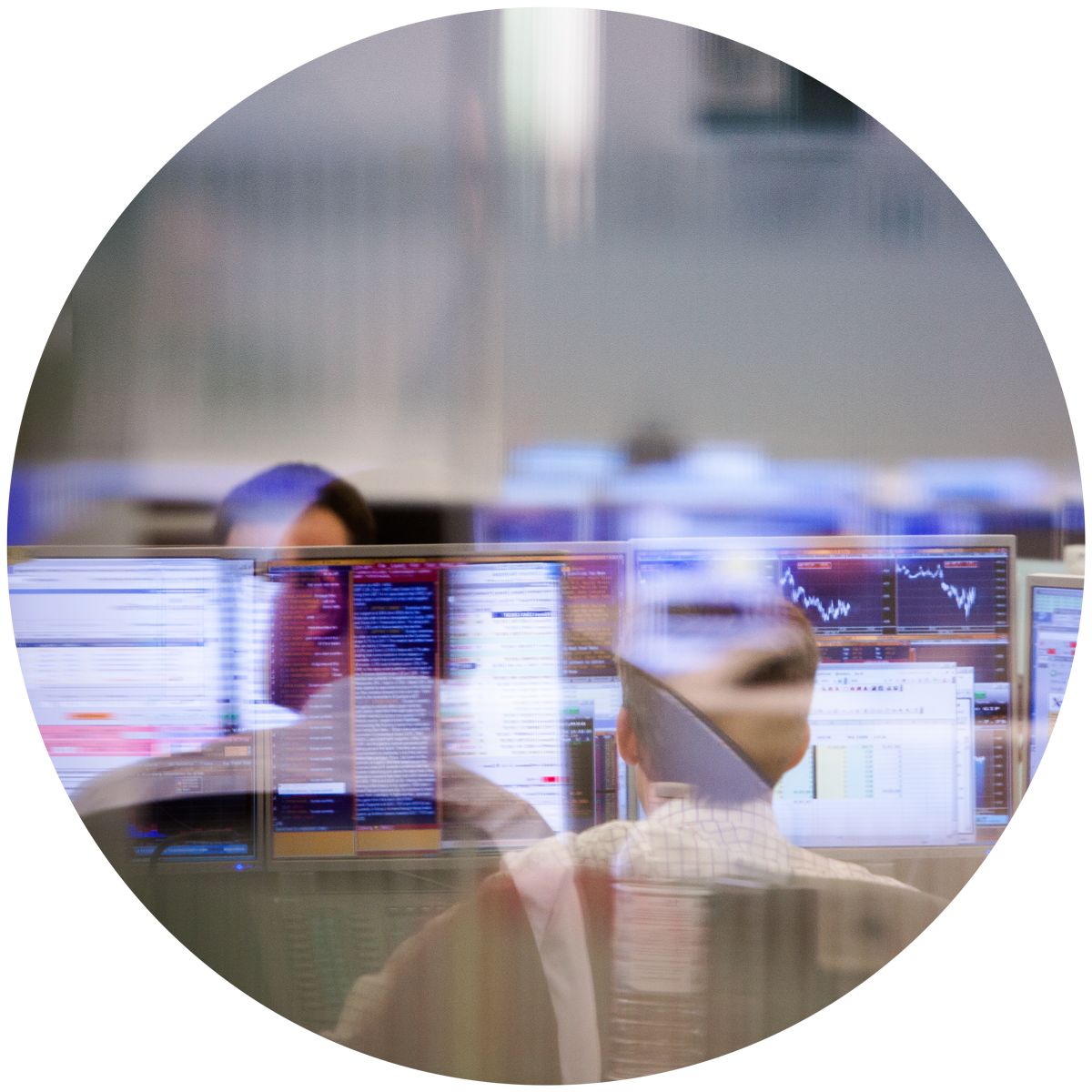 Connect disparate tech to expedite decision-making.
In the face of strong headwinds—margin compression, competition from electronic trading, numerous regulatory hurdles, staff reductions and reduced IT budgets, sales and trading are being forced to do more with less.
The pandemic further changed the ways of working—transitioning most traders to remote environments.
The trading floor motto? Do more with less.
Sales and trading continues to be a major revenue and profit driver for the sell-side. Coming up with ways to do more with less has been the modus operandi, and thus equipping salespeople and traders with the right tools is a major focus of heads of desks and technology directors. Capital markets fintech has met the call (as of November 2021, there were 10,755 fintechs in the Americas alone, with 2021 bringing $210 B with 5,684 fintech deals) but more technology causes its own problems.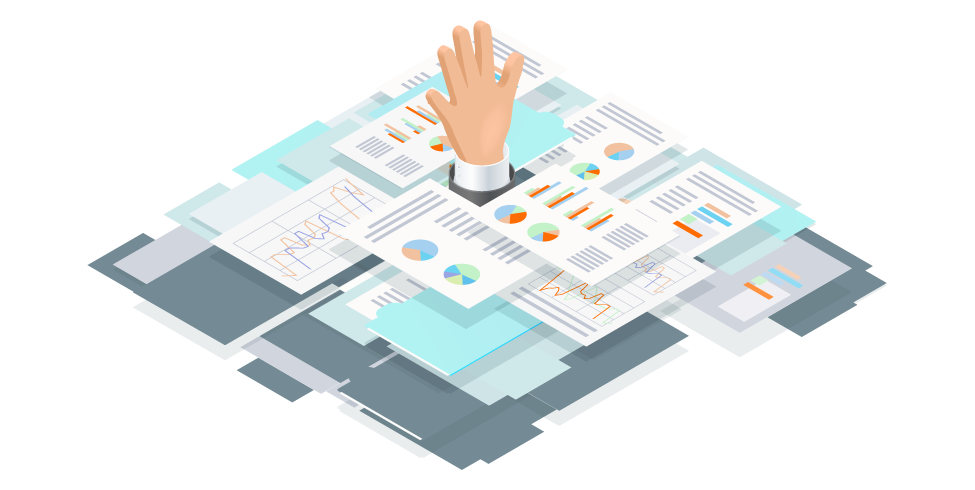 Enter: Application overload—a huge (and growing) concern when it comes to workflow inefficiencies across capital markets. Whether it's market data tools, Excel, chat (with some cases of multiple chat systems being used in tandem, like IB, Symphony, Teams, etc.) risk management, order management, or CRM, sales and trading floors have more tools than ever, and rarely do any of them work together.
In the new age of application integration a trend has started to occur amongst fintechs: Build workflows, not applications.
This disjointed environment takes the one lifeline traders and sales floors have—the potential power of technology—and compounds it into a slew of too many applications and chaotic desktop environments. However, in the new age of application development there's a growing philosophy amongst fintechs: Build workflows, not applications. That's why in 2017, we created a smart desktop platform to sync, link, and organize applications across the desktops of sales and trading floors. It was the beginning of interoperability as we know it.

Finsemble is a desktop integration platform that brings together legacy and modern tools into intelligent workflows that increase efficiency and effectiveness across sales and trading.
Sales and trading after the pandemic era.
The pandemic has accelerated digitization and new technologies in the financial industry. Overnight, work was catapulted to agile and remote working, making digital initiatives more important than ever. Even though many trading floors hope to return in person at least part of the time, the lesson learned is that digital transformation is not just a nice-to-have, but business-critical.
Even as global remote orders have started to lift, teams are most likely returning to the sales and trading floors part-time. The head of JPMorgan's corporate and investment bank recently told CNBC that in the near future a rotational model will be in place in which workers will alternate days in the office versus at home. Additionally, the option to work remotely on a part-time basis will remain on the table.
But that's not all. Even upon return individuals will inevitably see themselves separated. The traditional approach of grouping specialists together could endanger the group if there is a health threat. JPMorgan is one bank planning on keeping specialists apart upon return to in-person work (Source: Financial Times) with many more expected to follow suit.
See how NatWest Markets implemented SCOUT Bot using Finsemble, Symphony, and their internal OMS.
With Finsemble, buy- and sell-side trading floors can:
Deliver a better client experience
Respond to RFQs and other client requests faster
Deliver contextual insight and trade ideas to clients during calls/chats
Overall improve the efficiency and effectiveness of the trading desk
Streamlined workflow = happier clients.
To effectively service a client, a trader or salesperson needs to pull together relevant information, synthesize it, and deliver insight to the client—the quicker, the better.
Discussing a particular security on chat with a client? That context can be automatically passed to your OMS, market data terminal, inventory management system, CRM, etc., so that in an instant you know everything you need to know. Finsemble connects all of these systems in intelligent ways so that multi-step processes are streamlined, and context is shared across all of the applications on screen at once.
Whether it's providing color on the market conditions or delivering a timely and competitively priced quote in response to an RFQ, delivering the right insights—contextually delivered at the right time—can give trading desks a tremendous advantage, while additionally improving firm-wide efficiency and effectiveness.
A known issue: Too many applications increases error rate.
The Pegasystems study showed that workers switch applications
1,100 times per day
going between as many as 35 different applications in one shift.
Workers using 30 different applications or more have a
28% higher error rate
than those using fewer programs.
Workers copy-and-paste
134 times a day.
An integrated, organized desktop.
Each time you add another piece of software (in-house, licensed, from an acquisition, etc.) to try and improve output, it adds complexity. New products often only solve part of the problem, but not the whole picture. Every day traders must toggle between their OMS, chat, and market data terminal, all the while rekeying, copy-pasting and switching context. This at best limits their productivity, and at worst costs thousands in errors.
Finsemble allows all of these applications to speak to each other and seamlessly share data between them. It's the solution for all your solutions – including industry-leading native support and Citrix application plug-and-play.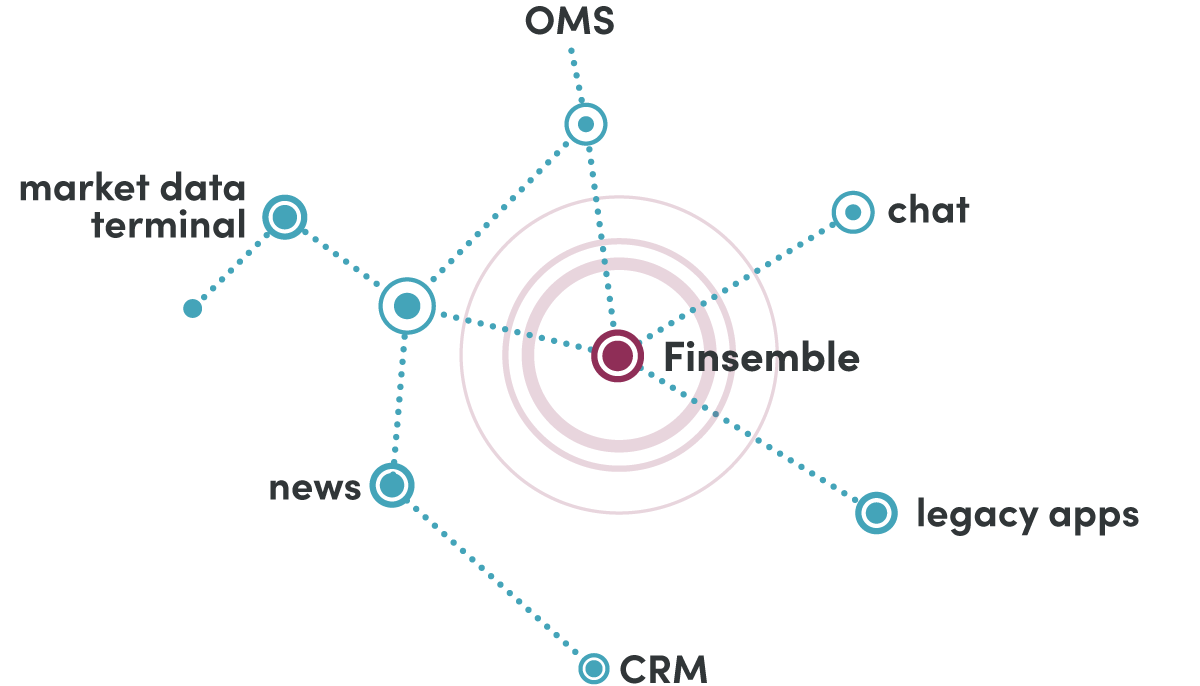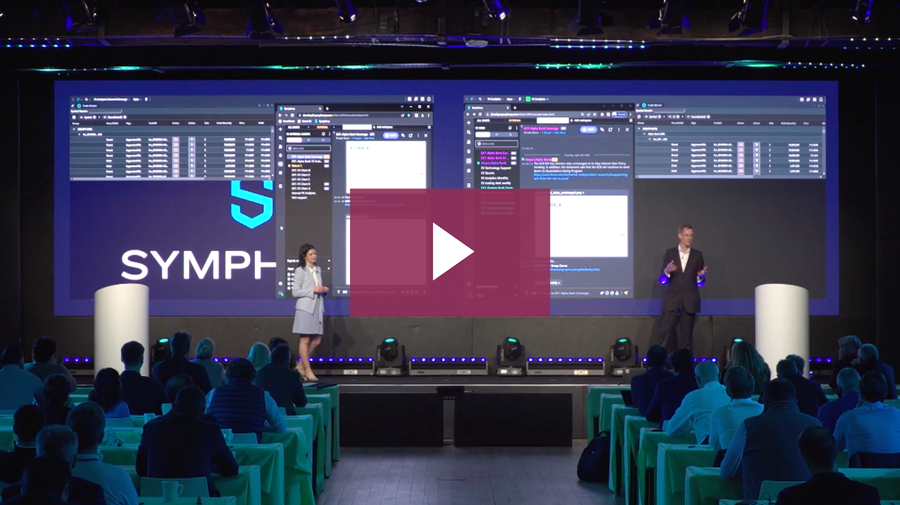 A trader workflow in action
In this Symphony Innovate presentation. Finsemble CEO Dan Schleifer discusses how application overload has been plaguing the desktops of the finance industry and beyond for years. His demonstration shows ChartIQ charts shared in real-time within the Symphony messaging application.
Watch Symphony demo Finsemble and FDC3
There is no silver bullet.
From our experience working with global banks and financial institutions, we know that the tools you use vary. There are not one-size-fits all solutions to consolidate every application on the trading floor. With Finsemble, you don't have to get rid of legacy or favorite tools. Any applications—of any type—can become part of your new workflow.
Contact us to learn how Finsemble can amplify the tools used across trading and sales floors every day.