Speaking engagements,
presentations, and publications
In this interview with The Finance Hive, Finsemble CEO and co-founder Dan Schleifer discusses how interoperability can help buy-sides optimize trader and portfolio manager workflows—without the heavy lift many expect. Additionally, Dan discusses how to extend automated workflows and build a multi-asset class strategy.
FDC3 in the Wild Real World
Many firms are becoming familiar with the universal open-source FDC3 standard and understand how it is integral to interoperability between financial applications. However, firms may not be aware of real world use cases that are being solved for today. In this presentation, we discuss how FDC3 is used in the wild, with special guest Symphony to discuss how FDC3-connected applications have helped to solve their end user pain points.
See workflows live action workflows presented by Symphony
Hear from Chief Product Officer Eugene Sorenson how clients are embracing the standard
Understand how, as an application provider, you can benefit from becoming FDC3-enabled to help your clients.
Whats new with FDC3 2.0
The FDC3 2.0 release is the first major revision to the Standard since the v1.0 release in 2019 and there are many new developments to share. In this presentation, FDC3 experts and co-lead maintainers Kris West and Riko Eksteen walk you through some of the most recent additions and how they help FDC3 adopters to both tackle new use-cases and improve on existing ones.
They'll be presenting an overview of:
How FDC3 has evolved from context sharing and intents to supporting complex workflows with transactions and feeds.
New Intents (actions) and Context definitions supporting real-world workflows.
The new app directory standard, enabling vendors and firms to publish their apps to run on any Desktop Agent.
The new and improved Standards portal website.
What's next for FDC3.
Transforming Financial Institutions: Value Creation through Technology Innovation and Operational Change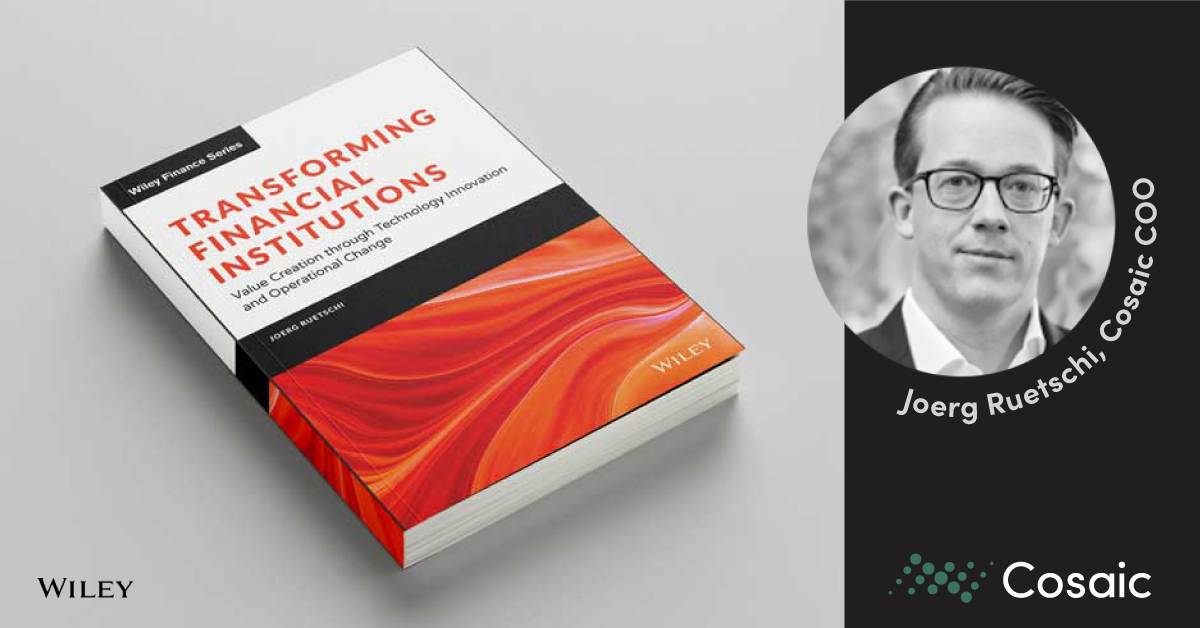 Our own Chief Operating Officer Joerg Ruetschi's book is out this week, answering questions such as: How can new technologies reinvigorate the finance industry? What works to improve performance and operational efficiencies? How can #interoperability impact banks and buy-sides?
From the press release: "International finance expert Joerg Ruetschi delivers a globally relevant methodology and value creation framework that combines strategic and financial decision-making with asset-liability and technology management."
We're excited that Joerg has made this fantastic contribution to finance and technology, and many thanks to Wiley publishing. Buy book here.
Symphony Innovate Panel On-Demand: A New Approach to the Financial Services Desktop
At Symphony Innovate 2021, industry experts – including reps from Symphony and FINOS (along with Finsemble CEO and Co-Founder Dan Schleifer) discussed the future of financial desktops. Key takeaway? Without a doubt, the future is interoperability and FDC3. Learn why it's imperative for your firm to start thinking about these interoperability standards today.
"In five years you won't buy software from a vendor that doesn't speak FDC3 and you won't have an internal development team that doesn't know FDC3. Interoperability means having standards around the communication and an orchestration layer to make it happen." —Finsemble CEO Dan Schleifer. Learn more about FDC3 here.
FDC3 Fast and Easy
Introducing the FDC3 Workbench for Vendors As desktop interoperability gains momentum, app vendors must prepare for expectations from clients who look for FDC3-enabled applications to join their integrated desktops. Getting your application FDC3-enabled is easier than ever with the new FINOS-contributed project, FDC3 Workbench. This new developer tool makes it easy to verify that your application communicates correctly with other apps using FDC3 protocol, while additionally providing a fully-featured desktop agent—Finsemble—to develop in.
Electron For The Enterprise
The Enterprise Mashup is an emergent approach to building desktop software with #electron at its core. At CovalenceConf 2020, Finsemble co-founder and Chief Technology Officer Emeritus Terry Thorsen explores new thinking around Electron for UX, security, deployment and inter-op.
The Fabric of Capital Markets: How FDC3 Standards Mirror the FIX Path to Ubiquity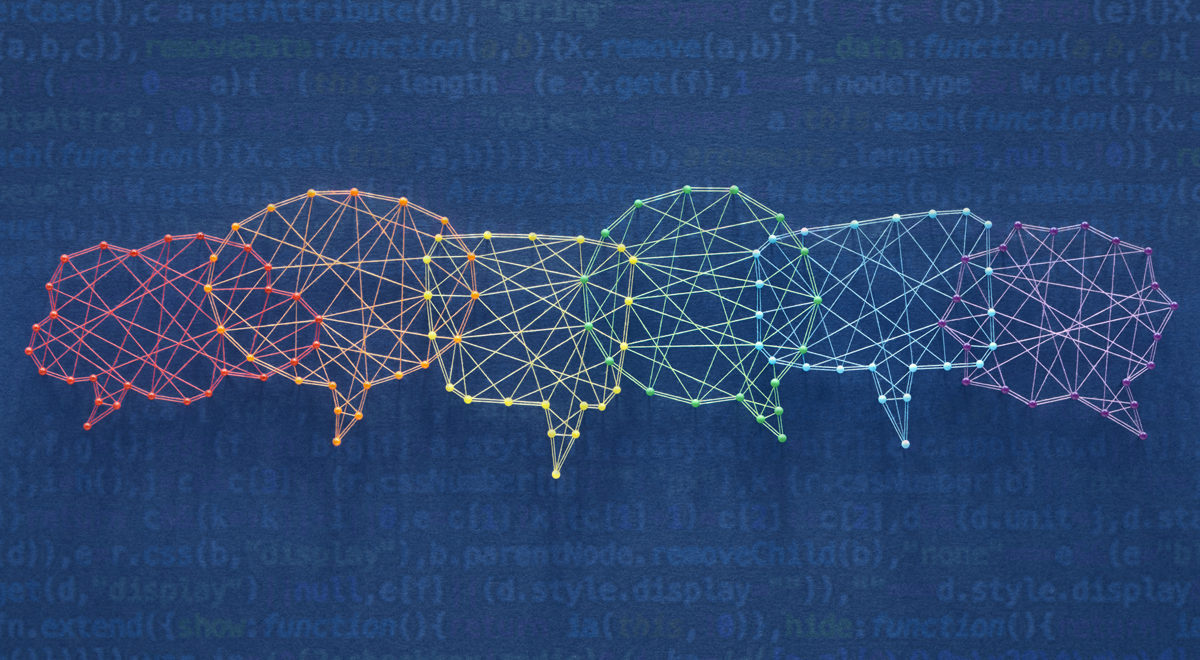 For those unfamiliar with FDC3, we like to make the comparison to the universal FIX Trading Community standards that define trading as we know it today. In this TabbFORUM article, Finsemble CEO Dan Schleifer compares similarities between the standards, such as vendor neutrality, community-driven collaboration, and the fact they are open/free.
Quotes from FINOS, NatWest Corporates and Institutions, FactSet, and Charles River Development provide color on FDC3 in the industry.
Fintech Focus TV—Dan Schleifer, Co-Founder and CEO at Finsemble
Finsemble CEO Dan Schleifer joins Toby Babb on this week's episode of Fintech Focus TV. Discussing "the golden age of collaboration," Dan outlines how desktop interoperability is invaluable when it comes to streamlining workflow and connecting applications (and end users) in global work-from-home orders.
Understanding Traders: COVID19 Edition / Virtual Vision Finance
Market volatility presents brokers with vast opportunities, but to seize them one needs to know how traders behave during these unique times. Well, that's precisely what our panelists do for a living. Join us to harness the data they gather about the most popular assets today, Corona-era trading patterns and other data-backed bits of wisdom to boost your trading business.
Leveraging Contextual Data to Take Real-time Action
At 2019 Symphony Innovate, CEO Dan Schleifer discussed how application overload has been plaguing the desktops of the finance industry and beyond for years. To increase end user effectiveness, efficiency, and reduce error rates, workflow solutions like Finsemble are here to help. In this live demo, see ChartIQ charts shared in real-time within the Symphony messaging application.
Integrating YellowFin & iPushPull into Finsemble
In this FINJS presentation, Director of Solutions Engineering Kris West showcases the power of application interoperability. The Finsemble ecosystem of applications allows you to bring together tools you use every day for sophisticated workflow. This demo leverages the power of Finsemble to bring together well-known financial applications YellowFin and iPushPull for an integrated workflow.
Data Visualization on the Desktop
In this FINJS presentation, see how you can use web technologies to create advanced, integrated desktop environments. Panopticon is a streaming visual and analytics platform for the financial sector. This demonstration shows how Finsemble and Panopticon come together for advanced workflow and powerful context sharing.
The Long Tail of Easy Features
Drastically accelerated time to market sets Finsemble apart from other smart desktop platforms. In this presentation Jim Bunting, Director of Business Development, walks through the various features that come out-of-the-box with the Finsemble SDK. UI functions like hotkeys, snapping and docking, and application auto-arrange have all been carefully thought through by our engineers. Seems easy, right? See how the "long-tail" of the easy features is harder than it seems.
Bank On It Podcast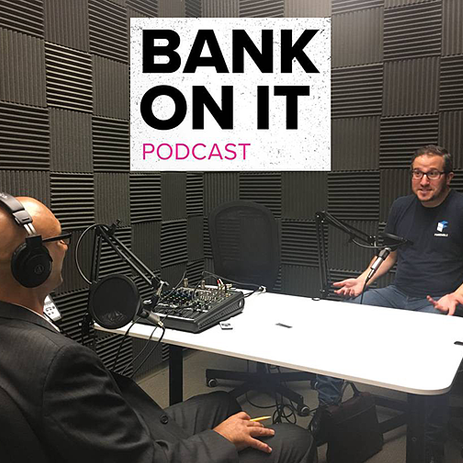 A company culture of interpersonal communication can lead to surprising results. "Our second product was created because of a need we saw by visiting existing customers," says CEO and co-founder Dan Schleifer.
GridTalks Podcast
Dan Schleifer, Founder and CEO of Finsemble describes his quest to break down the barriers between financial services' applications to allow users to work effectively and to benefit from all that the browser experience can offer.