Desktop interoperability is reaching a watershed moment, and we're seeing  FDC3 adoption rates skyrocket and new workflows in flight across the industry. An integral piece to any interoperability project is the Proof of Concept (POC), part of the desktop agent vetting process where you and the vendor discuss your pain points, uncover workflow opportunities, and sit with developers on both sides to map out the project roadmap.
Although a valuable and necessary start to your project, POCs can sometimes take close to two weeks with heavy developer support to see a working prototype. Last year, we set out to streamline this process and quickly show you the power interoperability can bring to your desktop. The solution? A GUI called the Finsemble Smart Desktop Designer (SDD) that streamlines the evaluation process and allows you to create a working prototype in record time—with no code or developers needed.
With the SDD, you can evaluate Finsemble in 1-2 days without the need to resource engineers for the evaluation​. Now Product Managers, Business Analysts, or even a tech-savvy Trader or Portfolio Manager can assemble a workspace (and publish and share this workspace to stakeholders) in under an hour.
Point and click GUI expedites application integration, UX design, and security
Assemble, customize and deploy into production a complete Smart Desktop in under an hour
FDC3-enabled applications can interoperate out-of-the-box
It's a game-changer for Smart Desktop evaluation (and production deployment!) and is the fastest path to interop on the market, hands down.
The role of FDC3 in evaluating Finsemble
At the heart of interoperability is FDC3—the standards that allow financial application interoperability. For your apps to be able to communicate on a Smart Desktop, they must be FDC3-enabled. The good news is, If you don't have FDC3-supported apps, our team of Solutions Engineers will work with your application developers to build in FDC3 support (for web apps, this is possible with just four lines of code!).
The more FDC3-supported apps there are on the market (and there are many—see our recent blog post around FDC3 2.0 and widespread community involvement) the more out-of-the-box interoperability you'll start to see. In fact, we are so committed to helping the standard expand that Finsemble contributed an open-source FDC3 workbench to help vendors test and publish their application. This workbench is pre-built into your customized SDD to assist in building and testing your apps.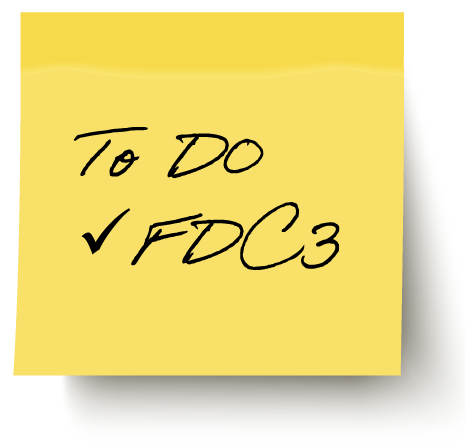 Good news! Once you test with the open-source FDC3 workbench, you can "take it with you" whether or not you decide to continue your interoperability project with us. Your apps are FDC3-enabled for the long term. It's an added bonus to participating in the Finsemble 2-Day Evaluation, at no cost to you and your firm.
Other benefits of the Finsemble 2-Day Evaluation include:
If you don't have access to application developers or underlying application code, we can work with you to build preload extensions to achieve interoperability for web apps in your evaluation
You can also take advantage of the SDD's "app services." This allows you to connect to backend services—a streaming data, notification engines, or search results
Want to build out your Smart Desktop further? With our Finsemble Software Development Kit (SDK) and team of Solutions Engineers, you can build out advanced customizations. This includes Enterprise Integration (custom authentication, dynamic configuration, storage adapters) and Custom UX (toolbar and title bar, notifications center). These are all optional features, and we consider it the next step to take your Smart Desktop to the next level. This process takes on average less than a week and would require 1-2 developers from your team.
Finsemble 2-Day Evaluation Q&As
Will I have a production-ready Smart Desktop after the evaluation?

Yes! Through the SDD you can create a production installer for your Smart Desktop—giving you a production-ready, publishable Smart Desktop.
Can I include an application in my Finsemble 2-Day Evaluation that I do not have access to modify?

Yes! Any app, native, web or virtual, can be included in a Finsemble Smart Desktop for launching, window and workspace management, etc. For FDC3 interoperability, applications must either support FDC3 or have it added during the evaluation – this can be done for web applications even if you don't have access to the source code. Native applications will require code changes for FDC3 support.
I'm evaluating different Desktop Agents. Is anything reusable?

Yes! If you have built FDC3 support into an application as part of an earlier evaluation, that application will plug-and-play into Finsemble for immediate interoperability. Alternatively, any work to support FDC3 in applications during the Finsemble 2-Day Evaluation will be applicable for any other desktop agent (as long as it fully supports FDC3).
How do I know if I require advanced customization as part of my Finsemble 2-Day Evaluation?

This would be determined during the scoping session, however standard evaluation can be done ahead of advanced customization to facilitate stakeholder buy-in and evaluation project staffing.
What are some examples of advanced customizations?

Some of the types of customization that we have seen include:

Toolbar / App Launcher
UI customizations to search box and workspace management; adding custom buttons and indicators; modifying hotkeys; custom launch menu
Titlebar
Theming based on environment (ie local dev, UAT, prod); tabbing keyboard navigation behavior; linker channel labels; adding additional buttons or customize existing (ie screenshot button, support request button, add additional controls like drop-down menus)
Preferences
Styling changes beyond color palette and images/icons; add new pages and preferences
Dialogs
Styling changes and order of buttons
Search Results
Send context out via linker color channels by selecting the channel in the search
Notifications
Customizing cards – changing headers, title bars, making elements more clickable
What are the typical steps post-evaluation?

Adding additional apps/workflows
Enterprise integration for off-device storage, Entitlements, Authentication, Search Federation, deployment process