Question 1: What is provided out-of-the-box?
At ChartIQ, we discovered the issues engineers will most likely encounter when building a smart desktop, and created solutions to solve these problems.
Our desktop integration platform, Finsemble, provides a functional infrastructure that your developers will not have to recreate. Engineers can begin building immediately, creating a cohesive desktop (and workflow) faster. User controls and UI components, including granular pieces like buttons, toolbars, and menus are pre-built and customizable, along with an app catalog and customizable search.
Once given these tools, developers have the freedom to style and configure in modern web technologies, snap applications in and out, and customize the user workflow by selecting which applications to sync. Developers can use our pre-built components and controls as they are, tweak them, or use them as a pattern to build their own.
Finsemble allows you to get your project off the ground faster, putting firms that start from scratch way behind Finsemble clients.
Question 2: What problems have you solved for me?
The issues we encountered were not impossible to solve, but they were not easy. As any inventor knows, the roadblocks could not have been predicted. Our engineers spent years discovering problems that occur on the fringes of platform development – and solving them – so you don't have to.
Some examples? Dispersed debugging logs, timer synch, monitor plug and unplug, monitor scaling issues, landscape orientation, maxed-out server connections, hotkeys, dynamic height menus, latency in interwindow communication due to browser sandboxes and slow traditional buses, multi-application race conditions, aerosnap, missing mouseout events at window edges…just to name a few. Visit our developer resource page to learn more.
If you have the time and resources to solve these problems that's your choice. Before you start your project, however, it's important to acknowledge that these challenges will need to be addressed.
These issues should not be the elephant in the room. Ask your vendor: have you solved these problems, or should I plan to do this myself?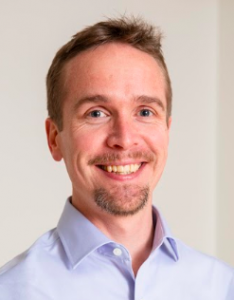 "Solving the problems of the cloud on the desktop takes years of developer effort.
To build a smart desktop, however, these problems must be solved."
Jim Bunting, FInsemble Product Manager
Question 3: What tools do you provide to help me get started?
Finsemble offers both templates and the build infrastructure needed to create your own desktop and to enable (or create new) applications for it. The Finsemble seed project provides the structure and guidance you need to "test-drive" your own smart desktop. Take advantage of a "seed" that works as a map, template, and trailhead to see how a unified desktop platform will look for your firm.
Question 4: Will you embed expert engineers with my engineering team?
Embedding experts within your engineering team ensures you meet the benchmarks specific to your project. Our Finsemble Client Success (CS) team is a complete, independent engineering department with a mission to support and boost our clients' development teams.
Finsemble CS engineers work alongside your developers to understand your business problem, clear up ambiguities, and increase productivity through pair programming, solution architecting, POC/MVP creation, and issue replication. This all begins with a proof of concept that outlines the scope, training, requirements, and the architectural design of your project.
Routinely working onsite with technology stakeholders at Tier-1 institutions, our engineers bring the collective experience of the industry's best innovators when collaborating with clients.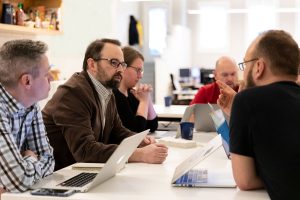 Question 5: Will you provide ongoing support?
This seems obvious, but it's important to ask. Make sure the support you receive will be from helpful, intelligent human beings.
Our success depends on the success of our clients. With Finsemble, continued support is provided by members of the team who have been with you since day one. We have a reputation for delivering high-quality support that engineers appreciate (most of us being engineers ourselves). Check out some of our client success stories here.
"The ChartIQ team is smart, enthusiastic and as great a team to work with as you can hope for."

ERIC HORESNYI CEO, Stream Data.IO
Question 6. Will my most difficult power-user be satisfied?
If you are a project manager, imagine those emails quieting down, the complaints silenced, the frustrations resolved. Finsemble helps you make even your most difficult users happy by delivering a beautiful end-product that truly revolutionizes their desktop.
The time is now for financial desktops to allow power users to work smarter.
Question 7: In the end, will I be playing defense or offense?
Making the choice to invest the time and money to build a desktop integration platform from the bottom up will put you in a position of playing defense. Ongoing internal issues present an opportunity cost in that technologists who get bogged down playing defense—working to remedy infrastructure—have less time to create and maintain a competitive edge via innovation, i.e., playing offense.
Finsemble gives you an edge, but does not leave you stuck. It's your desktop to build as your firm needs.
Question 8: Will this put us in a better place?
A digital transformation project is no easy task. Ask these questions before making a decision about your desktop integration project, or when vetting a vendor to be your partner in this endeavor. Ultimately, the question should be: "Will this put my firm in a better place to assist our customers?"
We believe that using Finsemble makes that answer a resounding yes.
Contact us to see how you can transform your desktop interoperability project.
Want to learn how smart desktops help teams do more with less? Download our sales and trading floor white paper.