Native-like experience is now a possibility.
In the new world of desktop interoperability, you can deploy your web app straight to the desktop, be guaranteed the latest browser version, and most importantly—connect to other applications. Achieve all this without going through heavy IT onboarding like you would if you were building a native desktop application.
Finsemble provides a better way.
Web apps are stuck in a browser security sandbox (making interoperability impossible), with a UI that is both limiting and indecipherable from any other tabs. Native applications reap the benefit of screen real estate, yes, but they have to go through IT reviews to get installed and to get updated. This translates to slow deployment and a lot of friction. Deploying to the desktop with Finsemble solves these issues.
Open standards raise the bar.
The FDC3 open standards for the financial desktop have created a new world for how applications (of any type) interact on the desktop. Read more about Finsemble and FDC3 here. Interoperability is now commonplace for both initial development and end user workflow. As an application provider, you'll fall behind if you aren't planning for this new landscape of interoperability. Finsemble makes meeting FDC3 standards fast and easy, and offers advanced integration options that extend beyond the standards.
Did you know? FDC3 1.1 now offers full cross-platform support.
Exciting news for application interoperability was announced with new FDC3 1.1 standards. As an application provider, you may be familiar with being forced to interface with proprietary smart desktop APIs. Now, with FDC3's new universal "API entry-point," for the first time you can write to a single API and distribute your application to users of any smart desktop platform.
This makes deployment to the desktop even easier. You can avoid vendor lock-in and rest assured that your application can be integrated into the client's smart desktop environment, no matter what desktop agent the client is using. However, know that if you want your application to become part of a truly cohesive desktop environment (workspace management, deep integrations into OEMS systems, market data terminals, and chat platforms) then Finsemble is the way to go.
Read more about FDC3 1.1 giving fintech vendors freedom of choice and full distribution here.

Deploy your web application to the desktop with Finsemble.
Every application provider's goal is a stickier application tightly integrated into the end users' workflows. Gaining wide distribution is also key. It's easier now more than ever to get wide distribution—on your own terms—with the FDC3 1.1 universal entry point. But remember— the future of application development is how that application becomes part of the end user workflow. 
With Finsemble you can go beyond basic interoperability and provide deep, meaningful workflows, advanced workspace management, and a bespoke user experience to your clients.
Learn how Finsemble can help you:
Get screen real estate
Deliver a better, stickier UX that's connected into user workflows – OMS, market data terminals, etc.
Reduce friction in evaluation & production deployments
Be part of FDC3 and desktop interoperability trends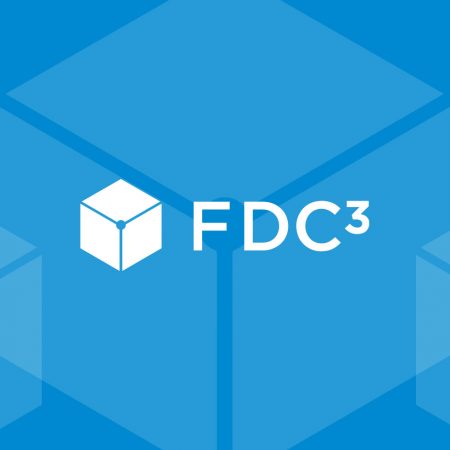 Single, Standard API
As of FDC3 1.1, there is now a single, standard API that you can write to in order to achieve baseline interoperability. This allows you to choose Finsemble or one of our competitors; integrate once and deploy anywhere. Now you have the freedom to deliver an integrated experience to any client (whether they already have an interop platform or not) and still maintain FDC3 compatibility with other platforms.