May 26th was the CBIC Awards ceremony, and Cosaic took home the award for Employer of the Year. We are honored to have been selected by the CBIC judges for this award.

Founded in 1997, CBIC (Charlottesville Business Innovation Council) is a member-driven non-profit association of businesses and organizations working together to ensure the continued growth of the Charlottesville, Virginia area's dynamic innovation and technology-based economy. CBIC represents and supports the interests of the area, focusing on technology and innovation-based businesses at all stages of growth. Working collaboratively with strategic partners and various stakeholders to create learning and knowledge-sharing, networking and engagement opportunities, CBIC is one of the premiere technology innovation hubs on the east coast.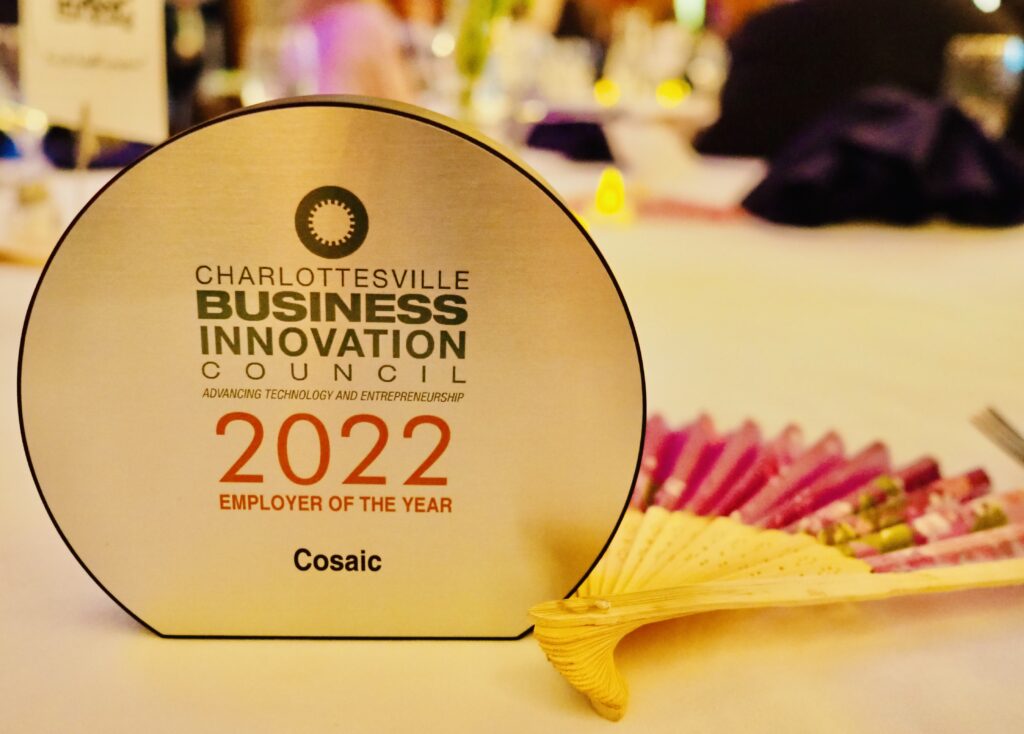 The 2022 Employer of the Year Award recognizes a business that brings job opportunities to Charlottesville and fosters the thriving tech community, along with supporting and recognizing its talented employees. Cosaic CEO Dan Schleifer accepted the award, mentioning that he chose Charlottesville to found Cosaic because of its growing tech community, affordability, and talented employee prospects.
For a brief background on Cosaic and our values, read this post.
For more information on CBIC visit their web page. For a full list of 2022 winners, click here.