Which Finsemble is right for you?
Interoperability is not one-size fits all. Firms have different project goals that vary from interconnected desktop applications to support for full enterprise deployment. Additionally, the resources to undertake an interoperability project are simply unavailable for some. Now you can select from a range of Finsemble tiers to be catered to your specific business needs.
It's interoperability, simplified. 
Finsemble Turnkey
We handle everything
On-site build and install of desktop
OFDC3 implementation support for internal apps
Onboarding of external
vendor apps
Per month
$0 firm
$100 per user
10 user minimum
Finsemble
You're in control
Custom UX components
Smart Desktop Designer
and full API access
FDC3 implementation support for internal apps
Per month
$2,000 firm
$40 per user
Finsemble OEM
External client deployment
Become a desktop interop "hub" to drive client workflow 
Unlimited customization
Create a revenue stream by reselling the Smart Desktop Designer
Per month
$12,000 firm
User pricing scaled at volume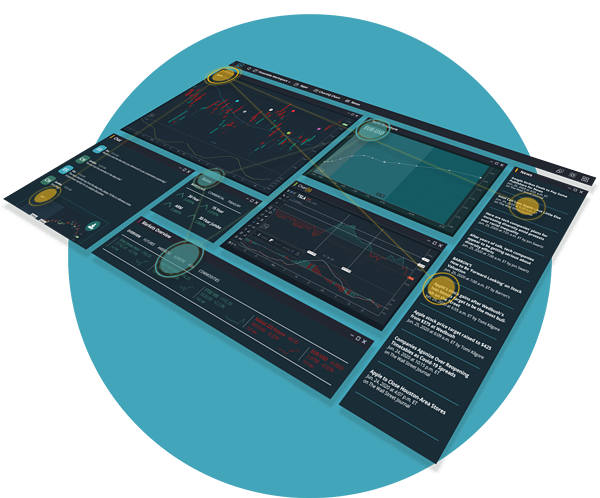 The Finsemble Smart Desktop
Interoperability allows you to automate rote tasks your traders, PMs, compliance officers, and back office engage with, freeing them for higher value tasks. Interoperability is becoming more than a nice-to-have, rather its developing into a business-imperative. Benefits include:
Respond to client requests faster
Deliver contextual insight and trade ideas to clients during calls/chats
Improve the efficiency and effectiveness of the trading desk
Deliver a better client experience
From expediting the RFQ process to streamlining FX Swap, automating workflows is what Finsemble is designed for. Choose the tier that's right for your firm and see benefits immediately.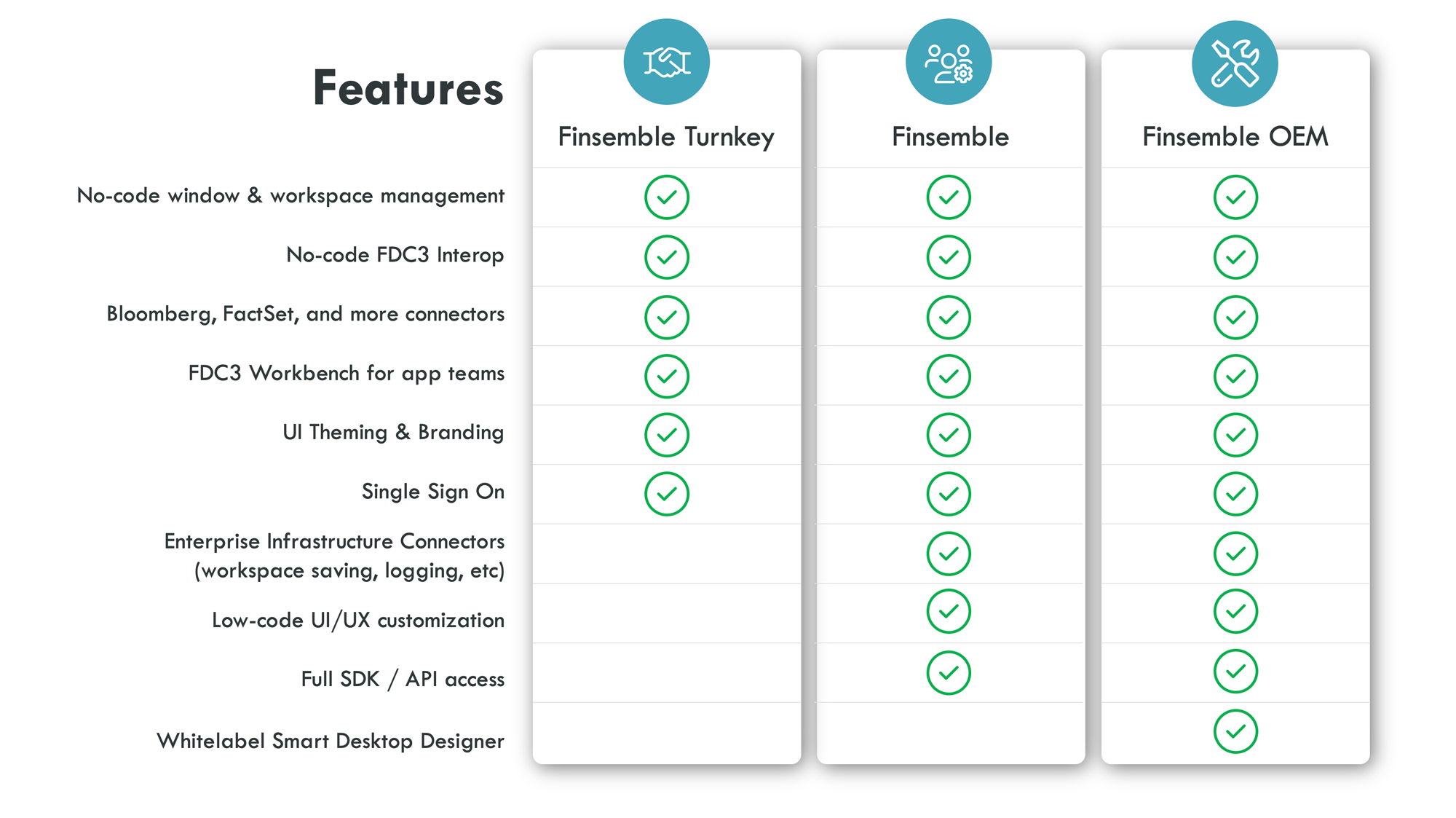 For out-of-the-box interoperability, you need FDC3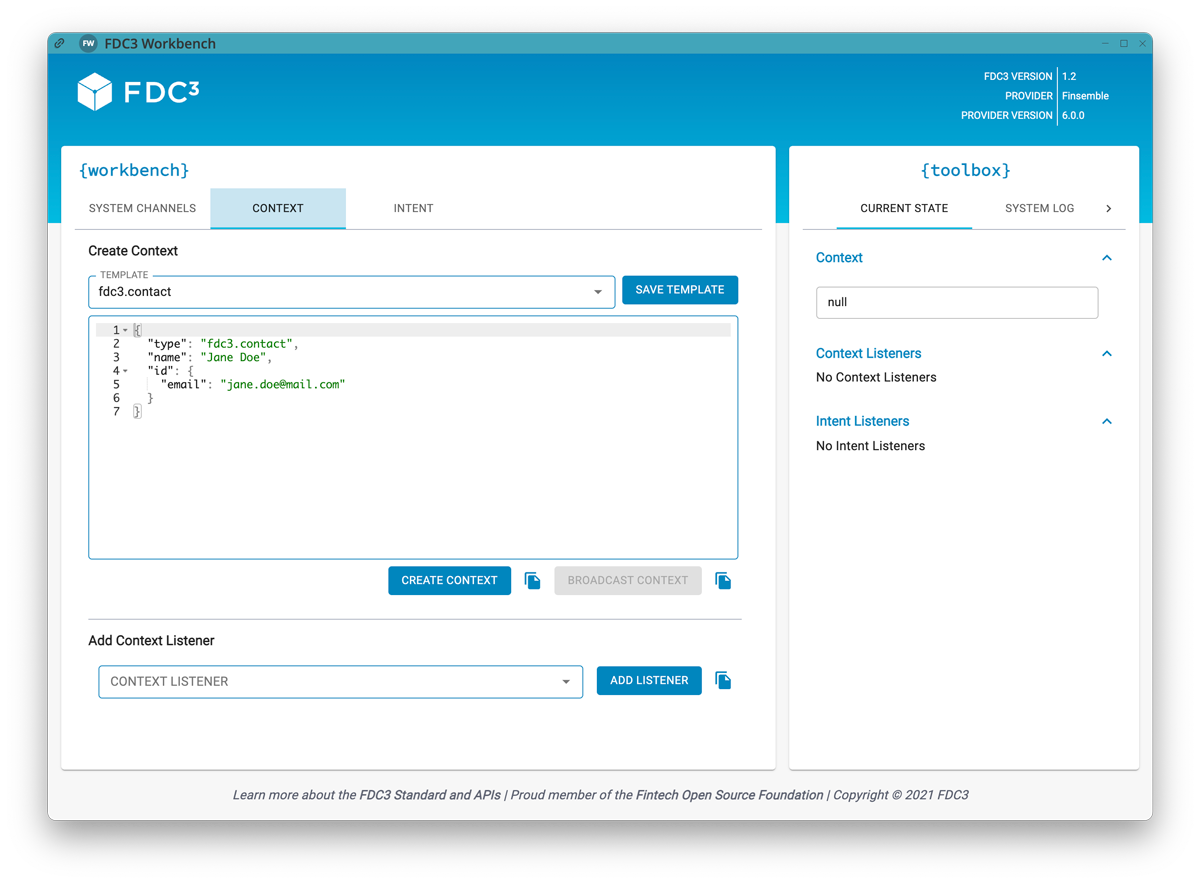 At the heart of interoperability in finance are FDC3 standards—a common language and API that applications can use to communicate with each other. FDC3-compliant applications can immediately connect once installed on an FDC3 desktop agent, such as Finsemble.
If your in-house apps aren't FDC3 enabled, don't fret. We've contributed an open-source solution to FINOS so developers can test and implement FDC3 compatibility.